VISION AND VALUES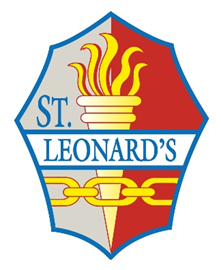 'Where everyone is valued and together we seek excellence.'
At St. Leonard's Primary School, the 'whole child' is at the heart of every part of our practise. Excellence is woven into every aspect of our provision which encourages learners to reach their full potential in every element of school life.
The wellbeing of every individual in our setting is of the utmost importance to us which is why we promote mental health and wellbeing throughout our school. Building strong and trusting relationships with each and every individual is the key to our children progressing both academically and personally. By creating these relationships, children feel safe, stimulated and supported which enables them to reach their full potential and beyond, creating aspirational and ambitious individuals.
Our school vision is underpinned by our values:
Respect Resilience Responsible Reflective
Caring Confident
Encouraging and providing opportunities to develop and demonstrate these values, is central every element of our teaching and learning. It is essential that our children understand these values and what they mean to them, what they mean in our society and how they can embody these values.